Driver

The Cure for Cancer Treatment
Driver set out on an ambitious mission, make the world's cancer treatments available to all. Today patients only have access to clinical trials of a center that they physically enter, yet there is an unprecedented number of trials taking place.
With Driver, a patient's tissue is collected, analysed at Driver's labs and subsequently matched with clinical trials. The patient is guided through a chosen treatment by one of Driver's physicians and once complete, receives follow up care in line with up-to-date National Comprehensive Cancer Network guidelines.
Sadly, Driver liquidated as further funding failed to be secured.
Role
Creative direction, user experience, visual design, product design (with Lotte Peters)
Creative and Design
Lotte Peters, Daniel Gogov, Artem Sologub, Erika Nicks, Emma Piercy
Engineering
Kristofer Forsell, Hugo Wiledal, Dodi Rataya
Production
Arvid van Kasteel, Viet Hoang
Partners
Turner Duckworth, CATK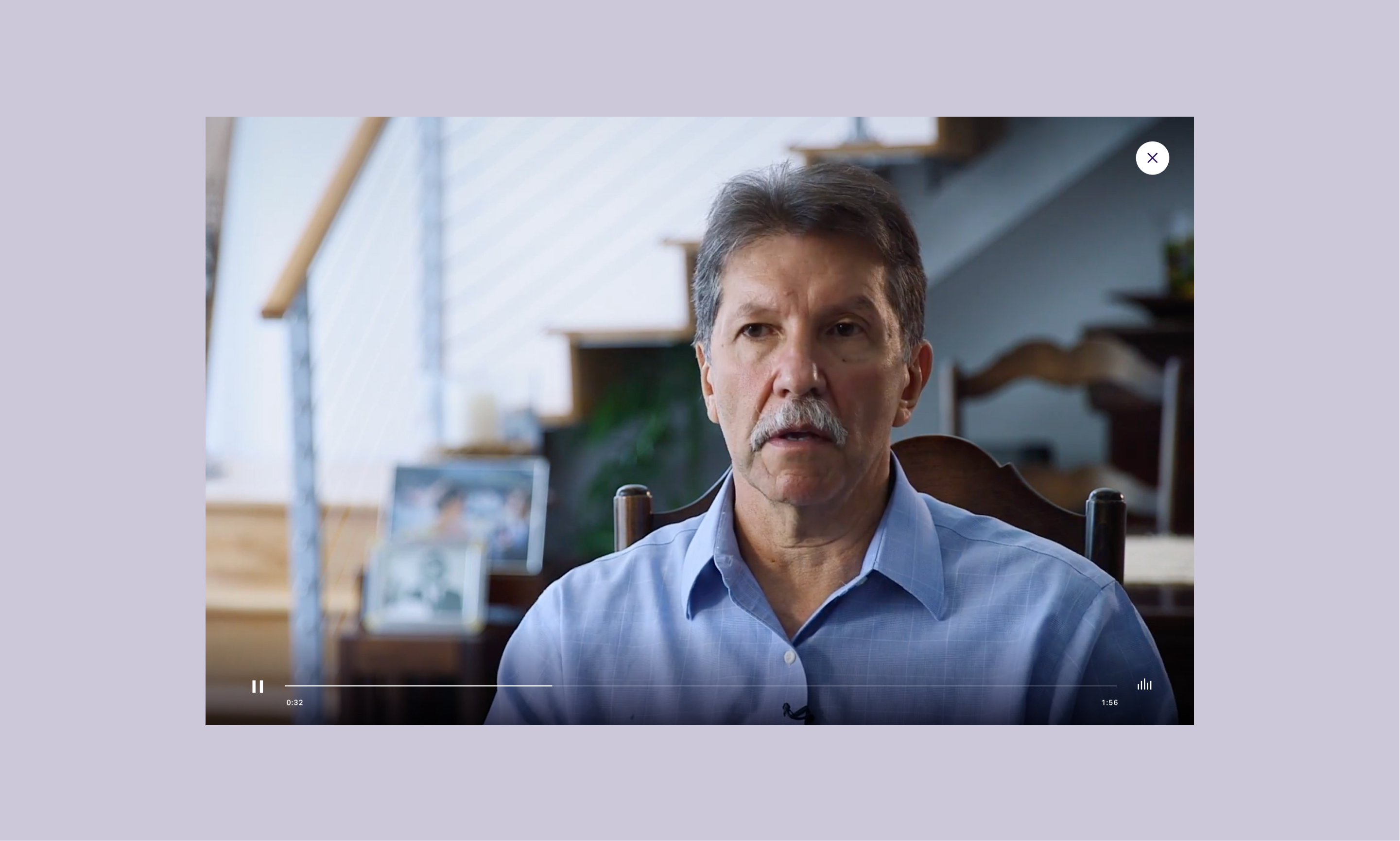 ---
Onboarding
A cross touchpoint design language

One of the brand principles is to provide a guided experience and at launch, the Join Driver flow was shared between the app and the website. As the flow was shared between the web and the application, joining Driver was designed to feel like the first phase of onboarding (where information is collected regarding the patient's tumor samples and medical records), echoing the Wizard which appears throughout the app that guides users through information collection.


---
The Action Board
A guided experience

At the core of the app is a guided experience facilitated through the 'Action Board'. Driver's solution to cancer care consists of three services that work together.
Hyperdrive matches patients to treatments, Everdrive offers post-treatment care based on the most up to date NCCN guidelines, and DriverOn offers patients access to Drivers network of oncologists without patients ever having to leave their homes.
The Action Board provides guidance by surfacing information pertinent to that moment in time relative to the patients journey, prompting the patient to take action through various assessments and reminders and to provide recaps of tasks right after they are completed.


---
The Wizard
Handing over information

The Wizard was conceived of and design to make tasks feel simple, easy, and encourage completion without distraction (by entering a focus mode).
The Wizard is a multistep form that is used in joining Driver, collecting medical information about the patient, conducting assessments, find and arrange calls with oncologists, and more. The goal was to make information feel easy and simple to input.
We designed a range of different layouts to facilitate varying amounts of options and types of data collected.


---
Dashboards
Always in control

Each of the three services that form Driver's solution to cancer care each has dashboards that are accessible from a global navigation to provide the user the option to access their information, conduct an assessment, or arrange an appointment with an oncologist on their terms.
The Action Board is a response to the first insight that cancer care is confusing, overwhelming and complicated, yet the second insight is that patients are motivated by fear and a sense of mortality resulting in a strong desire to be in control, and a strong motivation to get things done at any cost.
Access to the dashboards allows users to maintain control over their information and care that they seek.


---
Hyperdrive
For patients seeking treatment

Hyperdrive matches patients to cutting edge clinical trials in a range of institutions without a patient ever having to leave their home.
The problem with treatment is that patients only have access to the treatments of a hospital that they physically enter, and those treatments that the oncologist in front of them can remember (unbelievably, we have seen photographs of paper with hand-scribbled notes on what trials are being run).
Driver retrieves a patient's tumor sample and medical records from the hospital they are kept at, and analyses the sample in their own labs. Once analysed, the patient is matched with appropriate trials in Driver's database. Driver indexes trials through its partner program and standardises the data to make matching possible.
Patients can consult an oncologist in the Driver network that specialises in their cancer, and select an appropriate trial to enroll into.


---
Everdrive
For patients seeking treatment

Everdrive provides care for patients according to the most up to date NCCN guidelines.
The problem with providing care is that the guidelines are lengthy yet they provide valuable information regarding prevention and risks for other cancers over time. Everdrive turns these guidelines into prompts for checkups, assessments, and more to ensure that patients are getting the best out of them, without the hassle.
Patients have access to Driver's oncologist and nurse network for moments where they require more information and expert opinion.


---
DriverON
Teleconsultations with oncologists

DriverOn provides patients with access to consultations from oncologists that specialise in their type of cancer and from the privacy of their own homes.
The problem with consultations and second opinions is that patients can only access oncologists in centers that they physically visit. During this engagement, we discovered the story of a case in China where simply through access to an oncologist with experience and expertise in a rarer type of cancer in children, a child's life was saved thanks to their consultations and ability to understand the scans on a deeper level.
Driver aims to tear down the limitations of distance and make consultations like these accessible to more people.