Samsung

Play & Learn Retail Kiosks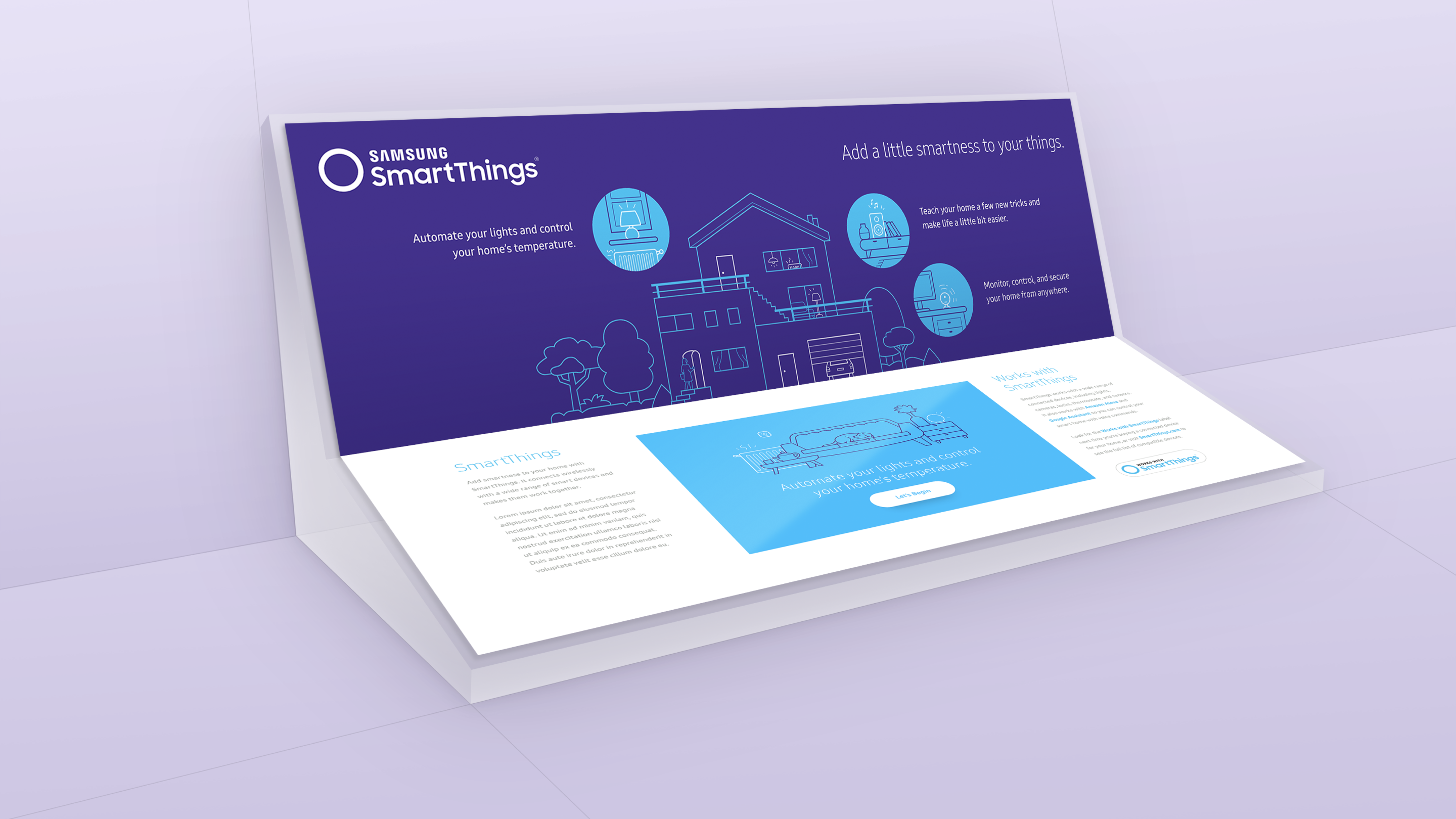 Play and Learn is an interactive customer experience primarily designed for retail environments, but also perfect for sales training and marketing events.
The experience aims to educate homeowners on the practical applications of connect devices, help them find and learn about the vast range of products that connect with the SmartThings ecosystem and help them understand just how simple it is to get started in making their home smart.
The experience rolled out to major retailers across the United States and United Kingdom and was housed in a unit that was custom designed with the 12" tablet at its center.
Role
Art direction, design
Team
Øyvind Nordbø, Hugo Wiledal, Denise Karakasis-Pires, Viet Hoang